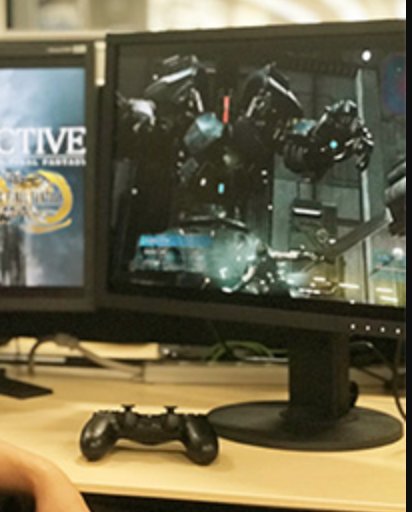 A Twitter user by the name of @DKHF4 this week, noticed that the official Japanese Square Enix recruitment job page had a listing with a new image showing Naoki Hamaguchi's computer screen in the background with obvious Final Fantasy VII Remake footage. The recruitment page has been up for quite some time now but this image is new and has only been added recently.
The image clearly shows a scene from FF7 where you fight the Air Buster boss. Fans were quick to start dissecting what they could make out on the this small image by trying to zoom in. The current consensus is that this might be footage from an upcoming trailer that will be shown at E3 2018.
Square Enix has said nothing on this yet and has not taken the image down it is still avabilable on their website here : http://www.jp.square-enix.com/recruit/career/group/1bd/ Perhaps this means that the reveal was intentional and serves as a special teaser for the fans.
Source: https://twitter.com/DKHF4/status/1001038537213411328